Equine
Donkeys or horses? So hard to decide! Those long ears, sparkling personalities, musical brays, and scruffy coats endeared the donkey to our family.
Please enjoy photos of days gone by with the equine we were lucky enough to get to know: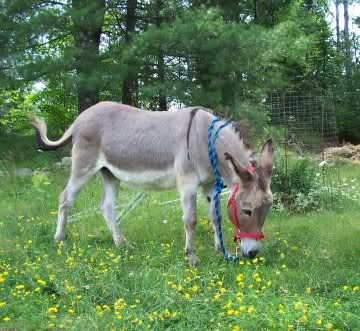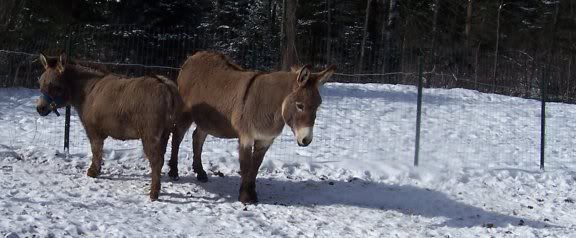 But horses are so pretty! And proud. God surely went all out with making the horse an animal that embodies beauty and grace.
Job 39:19 sums it up pretty well: "Hast thou given the horse strength? Hast thou clothed his neck with thunder? He paweth in the valley, and rejoiceth in his strength.... He mocketh at fear and is not affrighted."

Some awesome equine places you should visit:
Games, Info, Gifts, Gear, and Blog of Abby the Donkey being trained to drive:
www . Bible Donkeys . com
(Remove the spaces)
The Rocking G Riding Club - equine forums, games, classifieds, and fun!
www . rocking - g - riding - club . com
(Just take out the spaces)
http://www.rocking-g-riding-club.com/


AND IF YOU LOVE BASHKIR CURLY HORSES (who doesn't??!) don't miss these sites:
http://ichocurlyhorses.weebly.com/history.html
http://curlyhorsesforsale.com
http://hiddencaveranch.com
http://www.silverstormfarm.com
http://www.stagcreekfarm.com/index.php

Great people, Gorgeous horses; the pages have good information, and the drool worthy pics outta get you good and hooked on Curlies. Enjoy! ;)

Questions? We may have answers.
Email us at zukeypr2@yahoo.com

The contents of this page for Equine is still under construction. Please check back later!
-- The Duman's Ark Team
Sun, 05 Sep 2010 03:46:09 -0400