ArkArt

Visit my Etsy store here to see sculptures for sale:
https://www.etsy.com/shop/DumansArk

---Rowdy, custom Sugar Glider Urn
Are you searching for a custom pet urn? Please email me at DumansArk@gmail.com

---Whimsical Dragon Commission

---The Nov 2nd Reindeer for the Reindeer-A-Day project

---My first sculpture for the Reindeer-A-Day project, where I sculpt a reindeer for every day in the month of November

---Baby Dragon sculpture

---If Frankenstein had a dog, would it be a JACKENSTEIN? ;)

---If the Wolfman were a Jack Russell

---Steampunk Spider Pendant

---Reindeer Sculpture

---Miniature Reindeer Sculpture

---Wolf sculpture in faux bronze

---Wolf sculpture in faux bronze

---Ferret Urn Necklace
--- A Custom Pet Carousel Sculpture
---

--- A Soft Mount or Soft Sculpture Terrier

---She isn't sure what to make of this new tiny dog. ;)

~~~~~

---

Here are sneak peeks at a new series I am sculpting and painting:
---
This "Vial" Little Opossum started the popular "Vial Quarry" series:
If you've never worn an adorable little opossum around your neck, you just haven't lived ;)

A Wee English Badger:
A Sly Fox:
~~
An *itty bitty* Sugar Glider Sculpture on a Glass Vial:
~~
Here is another Sugar Glider Sculpture on a Vial:

~~
A Wolf sculpted onto a Glass Vial:
~~~

---

~~~~~

--- A hand carved Milo stamp
---

Here are some of our favorite art pieces that we've had the pleasure of making here. To see Custom Sculptures, please visit the Custom Sculpts page here:
http://www.dumansark.com/?id=39
---
Above: Howling Wolf Walking Stick Topper
---
Above: A miniature sculpture of a Nubian Goat.

---

Above: Nubian Goat in Watercolor
---

Above: Reindeer Charm
---

Above: Wendy's likeness
---

Above: Breyer custom - took a Hightower mold and made him into a nickering paint. What are Breyers, you ask?? Please visit the Breyer Horse Customizing page for more info into this fun and wacky world of plastic horses.
---
Siamese Rat (Hamlet):


Above: Milo & Kitten Sketch
---
This is a Rat sculpture painted Faux-Bronze
---
This is an itty bitty hand sculpted rat figurine in a "cage" set up. The food bowl, food, and water bottle are hand made too - what fun!

And here she is modeling a pink cage
---

We occassionaly have items for sale in our Etsy store here:
DumansArk.Etsy.com
BUT most items stay right here at the DumansArk store:
http://dumansark.com/?action=Store&catid=1
---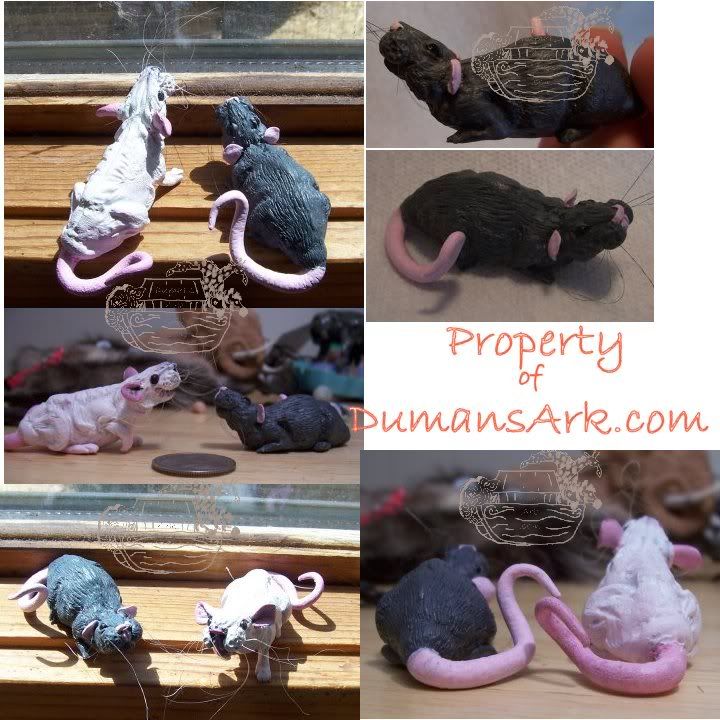 A pair of small rat sculptures
---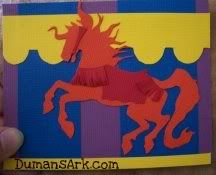 A handmade original Carousel (aka Carousal) card.
---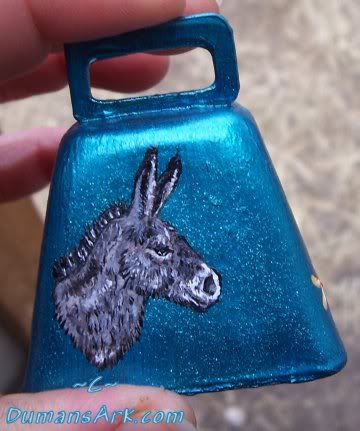 Hand painted Custom Donkey Portrait on bell for BibleDonkeys.com
---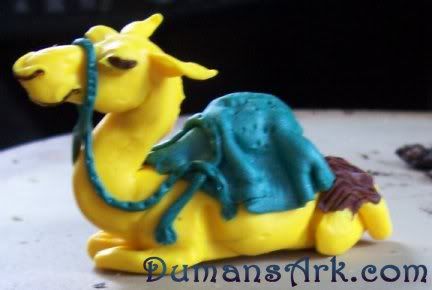 Camel for Nativity Scene. It is just a bit bigger than a Quarter.
---

Illustration for Children's Book.
---

Above: Watercolor painting of a Carousal horse In Progress.
Ta Da!
---

Above: A dreamcatcher made with hand-dyed wool and a custom sculpted rat charm
---
My first wood burned piece - I am not sure how these are done, but I do know that I was doing it wrong. I burned myself pretty bad with my little toy and it just didn't turn out how I'd envisioned. But I still kind of like it. A gift for my mother, who loves Grizzley Bears.
---
Concept art for Carousel
---

The contents of this page for ArkArt is still under construction. Please check back later!
-- The Duman's Ark Team
Sun, 05 Sep 2010 03:45:46 -0400