Above: A beautiful bounty of eggs from our wonderful flock.
-

Royal Palm Turkey tom, Pilgrim and Sebastopol geese, Pigeons, and a rare assortment of Chickens.
Where else could you find so many pretty feathers?

Our hens are not only beautiful, they are hard workers. They lay eggs AND make art! To purchase a Chicken Footprint Ornament, email DumansArk@yahoo.com or visit our Etsy store at DumansArk.Etsy.com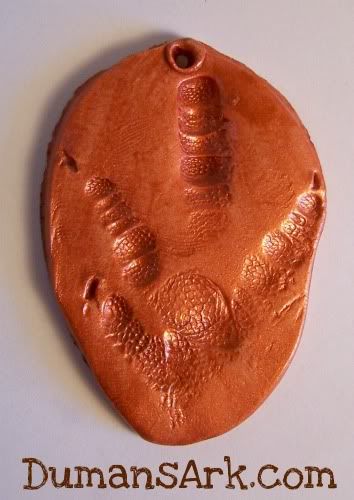 -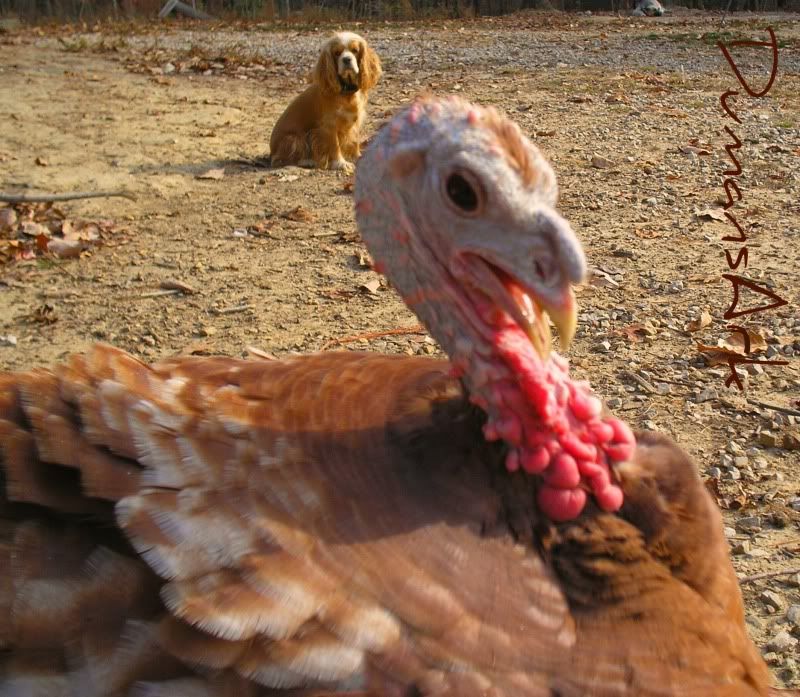 ---DumansArk Gretel the Bourbon Red Turkey hen and in the background, Nadeah the cocker spaniel
-

Above: A group of Sebastopols and a spotted Sebastopol cross.
-


Above: A Red Blue Wyandotte Hen
Questions? We may have answers.
Email us at dumansark@yahoo.com
The contents of this page for Fowl is still under construction. Please check back later!
-- The DumansArkArt Team
Fri, 10 Sep 2010 22:02:53 -0400